What is Hot Rolled Steel Plate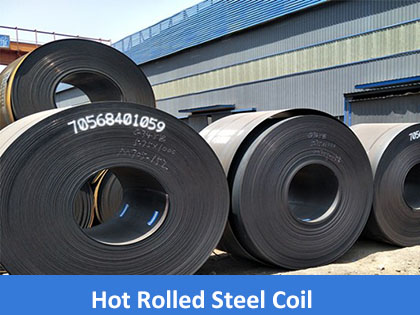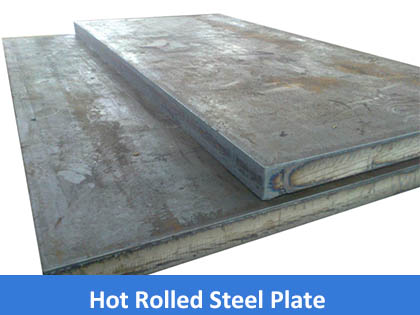 Hot rolled steel plate is basic steel plate product state, hot roll means processing temperature is over 1700˚F(re-crystallization temperature),at this temperature, steel forms even and stable structure, hot rolled steel plate can be fabricated easily, cutting, welding, etc, and it is more competitive for lower price than cold rolled steel plate. So knowing what kind of steel you need might help you reduce the cost.
Hot Rolling Process Introduction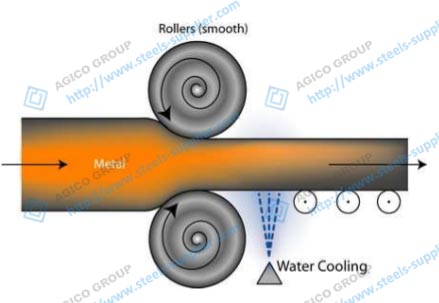 A steel billet is rolled after several passes after heating, and then trimmed to be corrected into a steel sheet. Hot rolling can significantly reduce energy consumption and reduce costs. Steel plasticity is active during hot rolling, and the deformation resistance is low, which means steel billet can be fabricated with lower energy consumption. With the high temperature, the coarse grains in the as-cast state are broken, the cracks are healed, the casting defects are reduced or eliminated, the as-cast microstructure is transformed into a deformed structure to improve the processing properties of the alloy. Then Steel plate size shrinks slightly. Unlike cold rolled steel plate, it has rough surface and un-uniform edge.
Hot Rolled Steel Applications:
For there is no shape control in the final cooling process, dimension accuracy of hot rolled steel plate is not as good as cold rolled steel. So it is mostly used in applications with lower dimension requirement. Many Steel Products are included in Railway tracks, bridge steel and construction steel. Hot rolled steel can be provided in 3 forms: hot rolled steel plate, hot rolled steel coil, hot rolled steel pipe. Hot rolled steel coil need to be un-coiled and straightened and cut to length required.
Hot rolled Steel plate surface can be improved
If customer need higher standard surface quality, it can be improved by the following processes: grinding, sand blasting, or acid-bath pickling, and you can further protect the surface with painting.
Hot Rolled Steel Plate Grades
ASTM A36, ASTM A283, ASTM A572, ASTM A656, ASTM A131, ASTM A516, JIS G3101 SS400, JIS G3106 SM400.
If you need any of the steel grade product above, send email now!
Hot Rolling in Steel Mill