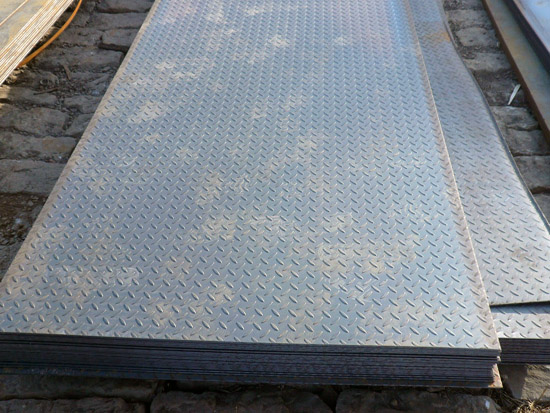 ---
Steel standard: ASTM A29M, DIN EN10025, JISG3101, GB/T700-2006.
Patterns: 2 bar, 5 bar, finger bar,diamond, hyacinth Bean, chrysanthemum, etc.
Surface Finish: Oiled, Black Painting.
Dimension: Steel plate: Thinckness 2.5-10mm, Width: 1010-1500mm; Steel coil: Thickness 2.5-10mm, Width: 1000-1500.
Steel Standard
Steel Grade
ASTM A29M
1010, 1017, 1020
DIN EN 10025
S185, S235JR
JIS G3101-2004
SS330, SS400
GB/T 700-2006
Q195, Q215, Q235
---
Product Description:
Checkered Plate, also named diamond sheet or chequered plate. It is a kind of steel plate which has various patterns on the surface, (bean pattern, diamond pattern, round bean pattern, mixed pattern). This type of product is used in circumstances with no strict requirements of the mechanical performance, so the quality of the checker plate factors are pattern rate, pattern height, pattern tolenrance.
Checkered plate has the advantages of nice appearance, anti slip, saving steel consumption and so on, It has very wide application in floor plate of equipments, machinery, shipbuilding and other fields.
---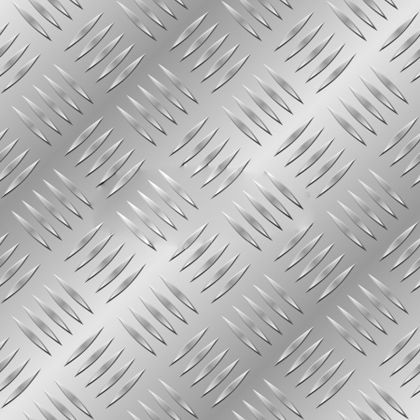 5 Bar Checkered Plate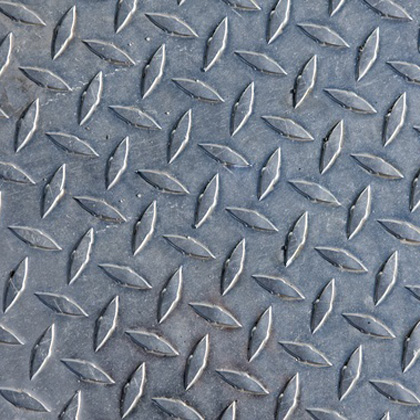 Finger Bar Checkered Plate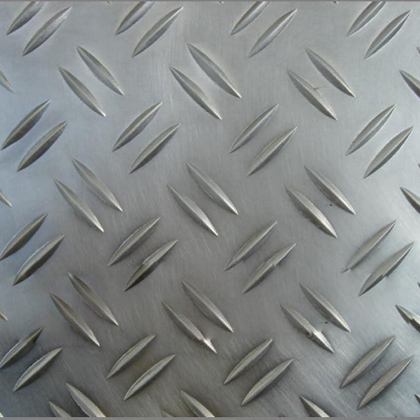 2 Bar Checkered Plate
---
Features:
Excellent workability and weldability: Thickness accuracy is high, and for the material used had the proper chemical composition to obtain good processing and weldability.
Good abrasion resistance: The abrasion resistance (approximately 3 times of the normal steel), it works longer than other steel plate in construction.
Inexpensive price and economy: compared with other construction steel product, it is one vastly used economical steel plate product.
Reduction of light pollution: Matt effect makes the plate surface looked more even, and light pollution is reduced at the same time.