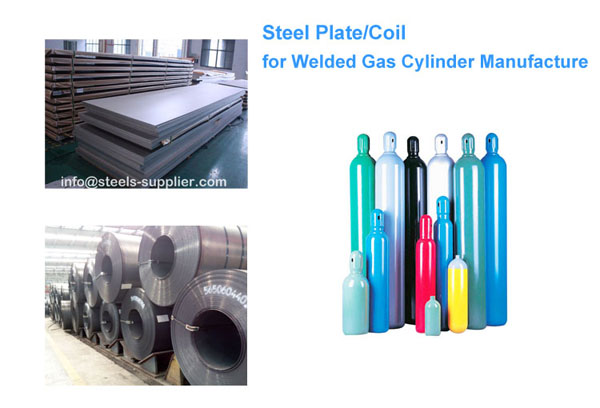 Gas cylinder steel plate is used in welded gas cylinder and related products. AGICO ANSON supplies gas cylinder steel with better anti-stress capability. Popular Steel standard and grades for cylinders steel mainly: EN10120 P245NB, P310NB, JIS G3116 SG255, SG325, DIN17155 HI HII, 17Mn4,GB HP235, HP295, HP345.
Steel Grades for Gas Cylinder Steel Plate
Material #
Steel Grades for Gas Cylinder Steel Plate
EN 10120
DIN 17155
NFA 36-211
UNI 7355
BS 5045
UNE 36129
JIS G3116
GB6653-2008
1.0111
P245NB
H I
BS 1
Fe E 24 KR
Type A
AE 235 KR
SG 255
HP 235
1.0243
P265NB
H II
BS 2
Fe E 27 KR
Type B
AE 265 KR
SG 295
HP 295
1.0437
P310NB
17 Mn 4
BS 3
Fe E 31 KR
Type C
AE 345 KR
SG 325
HP 345
1.0557
P355NB
19 Mn 6
BS 4
Fe E 35 KR
Type E
 
SG 365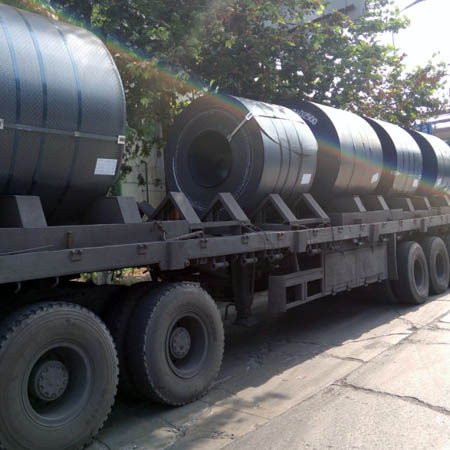 Gas Cylinder Steel Plate Manufactured in China
HP295 is mainly used in the manufacture of liquefied gas cylinders, its chemical composition is stable, P, S content is low, pure steel, the internal organization, fine grain. Moderate strength, good plasticity, low yield ratio, yield platform is not obvious, vertical and horizontal performance of small differences, excellent cold stamping performance. Flat steel plate, with a small thickness of the plate. Low carbon equivalent, to adapt to automatic submerged arc welding, plasma welding and other welding process requirements.
Gas cylinder steel plate is used to manufacture the material which can be used repeatedly to manufacture liquefied petroleum gas cylinders with working temperature of 40-60 ℃, test pressure of 2.36 MPa, water volume of 23.5L, 35.5L, 118L. Delivery status: Hot-rolled steel In the hot-rolled state or controlled rolling state or heat treatment, the state of delivery, cold-rolled steel to the annealing state of delivery.
Chemical Composition for Gas Cylinder Steel Plate:
Steel Grade
Chemical Compostion for Gas Cylinder Steel
C
Si
Mn
P
S
P+S
Als
HP 295
≤0.20
≤0.35
≤1.0
≤0.035
≤0.035
≤0.06
≥0.015
HP 345
≤0.20
≤0.35
≤1.5
≤0.035
≤0.035
≤0.06
≥0.015
Mechanical Property for Gas Cylinder Steel Plate:
Steel Grade
Mechanical Property for Gas Cylinder Steel
Yield
Strength MPa
Tensile
Strength/
MPa
Elongation
/%
Cold bending
Cold bending
HP 295
≥295
≥440
≥26
D=2a
≥27
HP 345
≥345
≥510
≥20
D=2a
≥27
Dimension for Gas Cylinder Steel Plate:
Product
Grade
Th(mm)
W(mm)
Delivery
Steel Standard
Gas cylinder steel plate
HP 295
2~12
800~1630
HR、TMCP
GB6653-2008
HP 345
2~12
800~1630
HR、TMCP
GB6653-2008