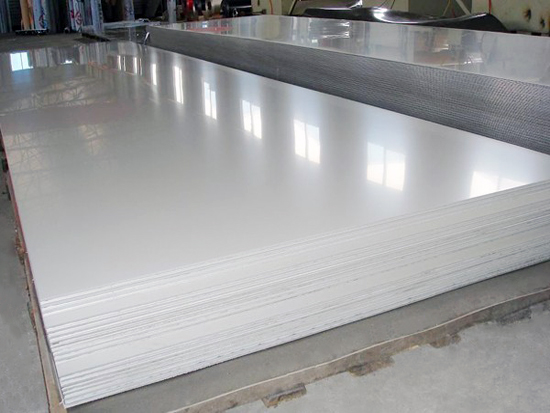 ---
Standard: ASTM/ASME A-240, A666.
Dimension: Thickness: 0.2mm-5.0mm (cold rolled sheet), 2.0mm-10.00mm (hot rolled sheet), 10mm-60mm (plates), Maximum width: 2000mm.
Delivery state: Cold Rolled, hot Rolled.
Surface Finish: 2B, No.3, No.4, BA, 8K, HL.
Standard
Steel Grade
Austenitics
Ferritics
Martensitics
Duplex
ASTM A-240
304,304L,201,203,301,302,303,305,309,310S,316,316L,317L
409,410s,416,430,434,436,439,441,304,441
410,416,420,420C,431,440
B2205
ASME SA-240
A666
| Surface finish | Application |
| --- | --- |
| 2B | Better surface brightness and flatness improve its mechanical properties,2B could nearly satisfy comprehensive uses |
| No.3 | Good brightness with discontinuous coarse stria used as inner and external omaments for building, electrical appliances and kitchen utensils etc |
| No.4 | Thinner than NO.3, are used as bathtub buildings inner and extemal omaments electrical appliances food processing and kitchen utensils |
| BA | Cold rolled, bright annealed, excellent brightness and food reflexivity like mirror kitchen apparatus, omament etc |
| 8K | Excellent brightness and prefer reflexivity can be the mirror |
| HL | Polished and has continuous streaks, mainly used as buildings omaments elevators, door, frontal plate etc. |
---
Product Description:
Stainless steel plate steel grades covers four series of Austenitics, Ferritics, Martensitics and Duplex. 304 and 316 stainless steel plate and sheet belongs the austenitic family of stainless steel and they are one of the most versatile and widely used types of stainless plate.
304 and 316 series are a kind of cheap stainless product and used in many applications. 304 grade has the advantages of low temperature properties and works fine to hardening process by cold working. 304 stainless steel plate has excellent welding characteristics, usually weld annealing is not normally added to maintain performance. 304 stainless steel plate has very good corrosion resistance in a variety of corrosive media. Stainless steel plate can be manufactured acoording to following standard: ASTM A-240, ASME SA-240 and A666.
---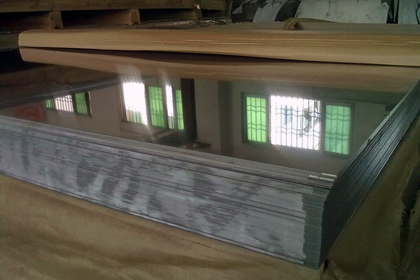 Cold Rolled Stainless Steel Plate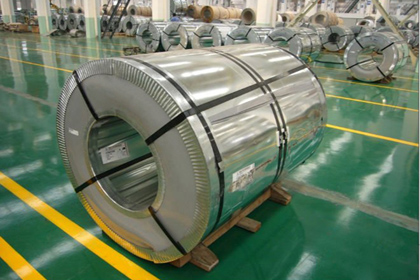 Stainless Steel Coil Package
---
Application:
304: For home appliances, cabinets, steel pipes, water heaters, boilers, medical facilities, building materials, chemical industry, food industry, agriculture, ship parts, etc.
304L: Chemical, coal, and petrol industries.
316: For facilities used in seawater, production machines of chemicals, dyes, oxalic acids or fertilizers; food industry, or facilities near seawater.
316L: With special requirements of intergranular corrosion resistance in 316 applications.