Stainless Steel Pipe Polishing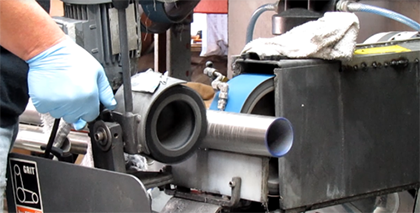 Stainless steel pipe polishing is an important process for manufactures and architectural applications. Polishing stainless steel pipes creates a uniform and consistent surface finish–vital for tank manufactures and OEMs supplying products to the chemical and pharmaceutical industries. Penn Stainless inventories polished pipe. Check back for more updates. We are just getting started with this section of our website. Contact us with any questions you have!
Stainless Steel Pipe Beveling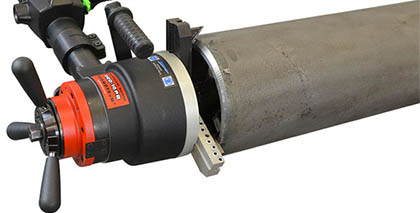 Beveling Stainless Steel pipes contain one end angled, so that it mates with a complementary pipe end. Pipes can be beveled for certain applications in order to make welding of stainless steel pipes easier, which saves weld prep time and money compared to hand cutting.
Heat treating & Annealing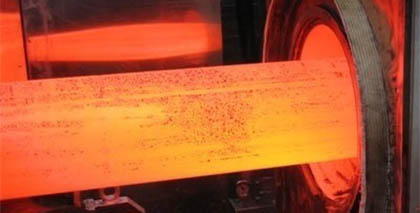 Stainless steel pipe annealing is an important production process and the heat treatment is mostly carried out under controlled conditions to avoid carburization, decarburization and scaling on the metal surface. Stainless steel pipe annealing is a solution treatment employed for recrystallizing the work-hardened austenitic stainless steels and drawing chromium carbides. In addition, stainless steel pipe annealing removes stresses occurred during sold-working, and homogenizes dendritic stainless steel welds.
UT Testing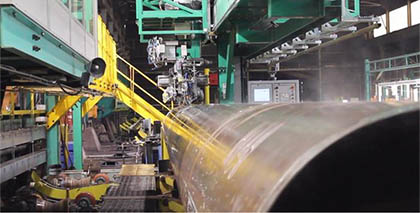 Ultrasonic Testing (UT) utilizes sound energy at high frequencies to provide examinations and measurements of the stainless steel product. This aids in flaw detection/evaluation, dimensional measurements, etc.
Stainless Steel Pipe Cutting:
ANSON offers Dynamic Waterjet Cutting, Plasma Cutting, Laser Cutting as part of our full line of stainless steel processing services
Stainless Steel Tube Bending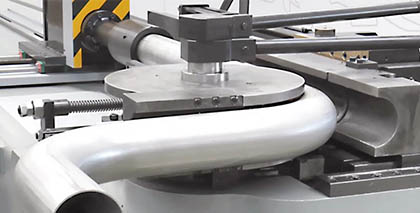 We bend pipe and tube to your specification using our high precision machinery. 18 years of expertise in producing high quality bends with tight bend radius. We can bend tube and pipe at most diameters from 25 mm to 76 mm diameter in a wide range of materials including mild steel, stainless steel and others up to 6-meter lengths.