Expanded Metal Sheet Dimension Introduction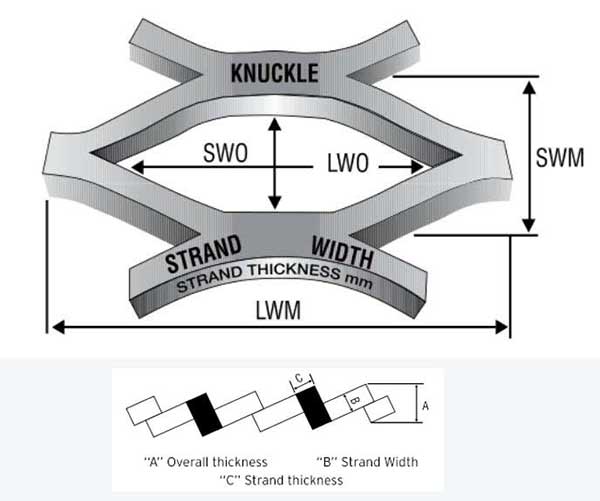 Common Expanded Metal Mesh Dimension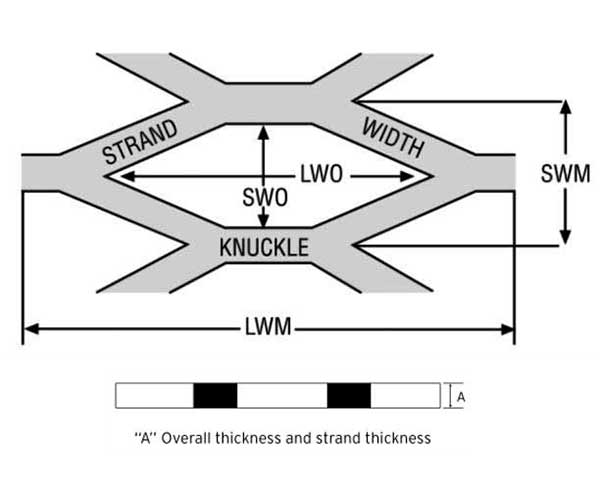 Flat Expanded Metal Mesh Dimension
---
LWM: The distance from a point on a knuckle to a joint point on the following knuckle mesured across the long way.
SWM: The distance from a point on knuckle to a joint point on the following knuckle measure across the short way.
LWO: Long way of opening, the distance measured from the inside of the knuckle across to the inside of the knuckle LWO
SWO: Short way of opening, the distance measured from the knuckle across to the inside of the knuckle SWO
KNUCKLE: The intersection of two strands and it is always the width of two strands
OVERAL THICKNESS: The actural measurement of the thickness of the mesh measured at the knuckle.
OPEN AREA: The percentage of open area is showing on the mesh
STAG ENDS: Incomplete strands existing beyond the joints of mesh either LWD, SWD or both.
MATERIAL: The material is available in carbon steel, galvanized sheet, stainless steel, aluminum etc.
CUSTOMIZE: Customized is available.
How to Order Expanded Metal Sheet Pannel From AGICO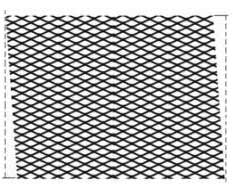 Out of Square
: Squareness after flattening-ends shall not be more than 1/8 inch per foot of square or 3/8 inch overal in relation to the side of sheet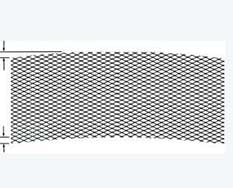 Camber
:The max deviation of a side edge from a straight lne shall not exceed 1/16'' per foot of dimension; After flattening, this number shall not exceed 3/32''.
---
When ordering expanded metals, please provide the following complete specifications :
Style of mesh: such as 3/4 #9, 1/2#16..
Quantity of sheets.
Sheet size: LWD dimension and SWD dimension.
Type of material: steel ,SS or aluminum
Finish: untreated or galvanized
Regular or flattened.
Tolerences if required.
Expanded Metal Sheet Pannel Available Standard