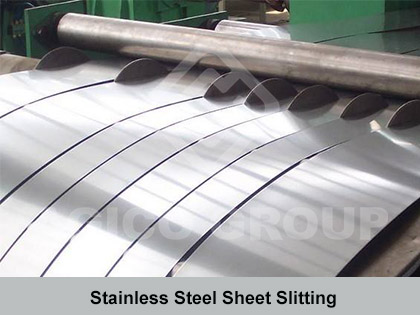 Stainless Steel Standard 304/304L
304 and 304L are 2 most widely used stainless steels in daily life. From small kitchens and kitchens to high-speed rail nuclear power, you can see the characters involved. So what is 304? 304 is actually a stainless steel grade of the American Society for Testing and Materials (abbreviated ASTM), a typical representative of austenitic stainless steel, "3" for the Cr-Ni system, and "04" for the serial number. In the actual trade process, users will order according to different standards. Different standard brand naming rules are different. ASTM and JIS are represented by numbers, and GB and EN are named by ingredients.
Here are a few common stainless steel ordering standards:
| | |
| --- | --- |
| Steel Standard | Application |
| ASTM A213 | Alloy-Steel Tubes For Boiler, Superheater And Heat-Exchanger |
| ASTM A269 | Boiler, Heat Exchanger, Superheater & Condenser |
| ASTM A312 | Used In Pipeline For Conveying Corrosive Fluid |
| ASTM A240 | Stainless steel plate, sheet, and strip for pressure vessels and for general applications |
Element Content

There are also differences in the composition of 304 alternative grades in different standards. The GB standard is in full accordance with the ASTM composition system. The range of JIS components is broader, the maximum C content is allowed to be 0.08%, there is no clear requirement for N content, and the minimum Cr content is 18%. The EN standard requires more specific S content, mechanical processing: S = 0.015% ~ 0.030%; welding: S = 0.008% ~ 0.030%; polishing: S ≤ 0.015%. These details must be noted in the order!
Stainless Steel Plate/Sheet Surface
In order infomation, you have to write what kind of surface you need. The common order surface for 304 is NO.1 (the hot rolled product is annealed and pickled, also called white roll), 2B (the cold rolled and pickled flat roll, Matte), BA (cold rolled bright annealed roll, mirror), HL (hair plate), etc. There are also differences in different standard surface types.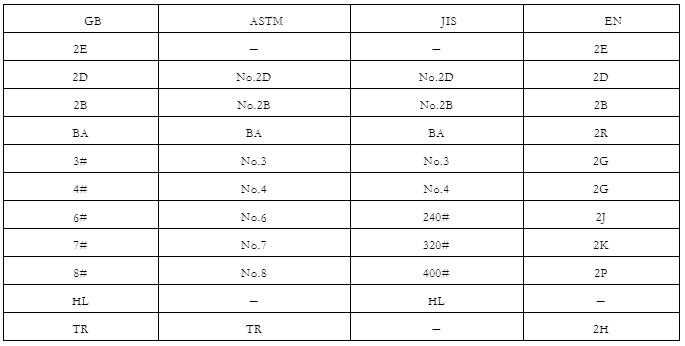 Don't Make Mistakes in Material Selection

If customer only care about the grade not the performances. The name of 304/304L/304D is almost the same, so make the choice of 304D which is relatively cheap, which results in stamping cracking.